Green Building
Francis Lee Contracting is committed to applying sustainable design and building principles on its projects. As a proud member of the United States Green Building Council (USGBC), FLC encourages its professionals to attain Leadership in Energy and Environmental Design (LEED) designation and to pursue the associated continuing education. This expertise is a valuable asset for our clients. During the construction process, we are focused on minimizing the impact on the environment, while maximizing the conservation of natural resources. Our combination of management and LEED accredited professionals diligently work to achieve this goal.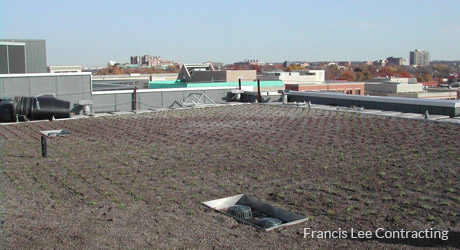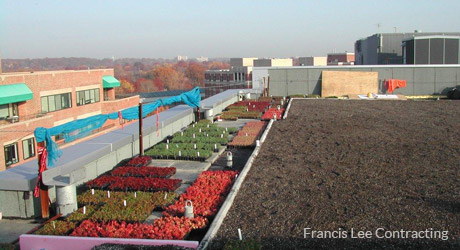 Throughout the life of the project, from pre-construction to close-out, FLC will identify construction methods that allow the project to be more efficient and less wasteful. Aggressively reducing and recycling construction waste and improving indoor air quality during a construction project, are just a couple of the many ways in which we are able to achieve this end. We employ these methods not only in new construction, but also in renovation and demolition projects. We are constantly striving to incorporate sustainable building methods into our construction processes.
In addition to managing sustainable projects, Francis Lee Contracting is a leading in-house provider of green roofs and recaptured irrigation systems. Our LEED accredited professionals are able to work directly with our own personnel to provide key insights into the design and implementation of these two popular types of projects.